Frequently Asked Questions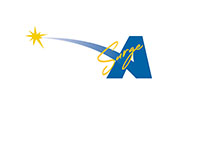 ---
If you are an Arkwest Broadband customer Surge is for you!
It bums us out but currently we cannot offer Surge to you without our Broadband service.
You can find Surge on many Smart TV's. Search "Arkwest " in your app store, download and you are ready. If you have an older model TV we can help you with a Fire Stick that will allow you to access the Arkwest Surge app. You can also find Surge through the app stores on your cell phone or tablets. Pretty Cool!
You can download our Arkwest Surge app yourself. Connect with your user and password provided by our Customer Care Center located at 770 Boston Plaza in Danville or at 479-495-4260 or 479-489-5060.
Of course, we will! Call our Customer Care Center. We can help.
Yes, we do. Surge likes local news, sports and weather.
Access Surge Recording by using the Menu Button on your device. Follow the instructions. Surge gives you 50 hours free. Your recordings can be accessed from anywhere with your mobile device.
Its simple! Call our Customer Care Center at 479-495-4260 or 479-489-5060. Ask for our Tech Support.
Absolutely. Access parental controls from settings. Enable Parental Controls. Set your PIN. Make your selections. Call us if you need help!
No, you don't. You only need a Fire Stick or other compatible device if your TV cannot access our Surge App. We provide you with 1 free Fire Stick if it is needed. An HDMI port will connect to a Fire Stick. You can connect to Surge using the app store on your cell, tablet or laptop.
Surge provides you with 2 streams initially. This provides Surge for two simultaneous devices. You can add up to a total of 6 streams for 6 simultaneous devices to view Surge.
Yes, it is. Check your installation guide provided for your device for instructions.
Absolutely! Call us for details!